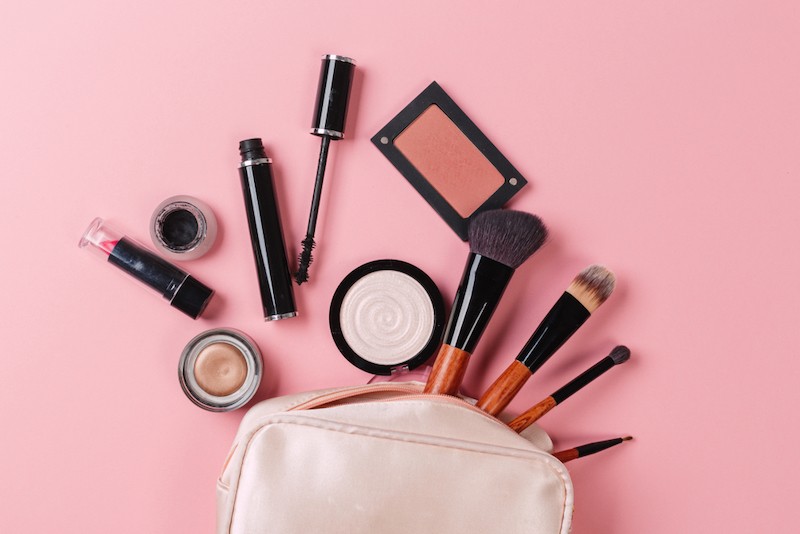 New research has found that nine in 10 used makeup products contain potentially harmful bacteria, as reported by the Telegraph.
The research, conducted by Aston University in Birmingham, the United Kingdom, and published in the Journal of Applied Microbiology, examined 467 makeup products, including lipsticks, lip-glosses, eyeliners, mascaras and beauty blenders that were donated after use.
The result found bacteria like E.coli, staphylococcus and fungus lodging inside the products, with beauty blenders being the worst.
Some 92 percent of all tested beauty blenders carried germs, while 72 percent contained staphylococcus with high levels of antibiotic resistance, 25 percent harbored E.coli and 57 percent carried fungi.
Scientists suggested that sloppy bathroom habits are behind the contamination, with 93 percent of products never having been cleaned and 64 percent dropped on the floor. Leaving them damp after use turns sponges into ideal breeding grounds for germs.
Other makeup products found to contain the staphylococcus bacteria were mascaras (69 percent) and eyeliners (77 percent). One in 10 lipsticks and lip-glosses also contained E.coli, and 37 percent of lipsticks and 28 percent of eyeliners tested contained fungi.
These germs, if left to breed, might harm the skin and eyes through impetigo, conjunctivitis or blood poisoning.
"More needs to be done to help educate consumers and the makeup industry as a whole about the need to wash beauty blenders regularly and dry them thoroughly, as well as the risks of using a makeup product beyond its expiry date," said Amereen Bashir of Aston University.
Experts recommend washing makeup tools regularly, throwing out expired products and refraining from sharing makeup items, especially makeup testers found on beauty counters.
Makeup manufacturers are also urged to highlight expiry dates in their products to protect customers from harm. (vel/wng)
["source=thejakartapost"]