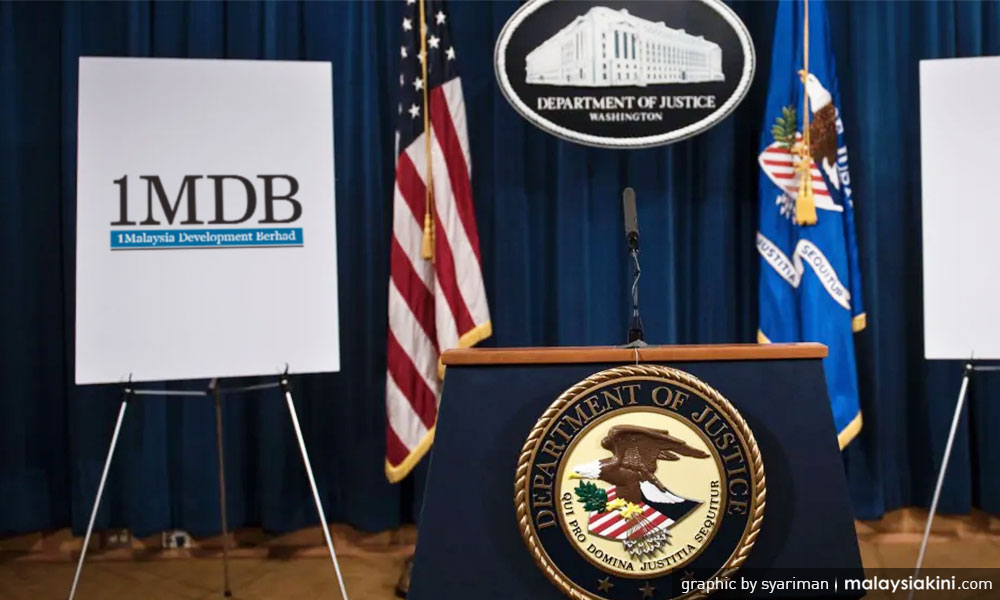 A 1MDB-linked jewellery set purportedly given to Evelyn Goh, the mother of fugitive businessperson Low Taek Jho, is now in the custody of the United States.
According to a May 28 US Department of Justice filing with the District Court for the Central District of California, the diamond earrings and matching ring, worth nearly US$1.7 million, were received by the US Marshals Service two weeks prior.
The DOJ receipt, sighted by Malaysiakini, stated that a warrant for the seizure of the jewellery issued on June 20, 2017, has since been executed. No further details on the seizure were available.
A US deputy marshal acknowledged receipt of the jewellery on May 21.
The DOJ had initially sought the cooperation of Thai authorities to serve a warrant for the jewellery, as Goh is believed to be residing in the country.
It was reported earlier this month that the custodian of the earrings and ring agreed to return them to the US upon reaching an agreement with the DOJ.
The DOJ had claimed that Low used money diverted from 1MDB's 2012 bond issuances to purchase the jewellery for US$1,695,475 (RM7.1 million) from jeweller Lorraine Schwartz Inc.
Low was invoiced for the jewellery on Nov 28, 2012, which included Type 2A diamonds of 7.53 carats, 3.05 carats, and 3.08 carats. Goh supposedly picked up the jewellery in Hong Kong.
The DOJ, in later court filings, claimed it had posted a notice of its civil forfeiture suit against the jewellery online on June 21, 2017. In addition, it sent notices to potential claimants Goh and Lorraine Schwartz on Aug 4, 2017.
In both cases, however, the deadline to file counterclaims lapsed.
["source=malaysiakini"]